"Shangri-la - It is a dream, a mystery, and the moon and the sun in the mind of many Tibetans."

- from a guidebook found in Zhongdian, recently renamed Shangri-la County

I went with the NGO to Diqing district, northwest Yunnan, bordering Xizang and Sichuan provinces. I, a CBIK program assistant, an architect (there to give trainings for the traditional housing projects), and our Tibetan driver Ding Zhu went to three separate Tibetan villages over a course of ten days. Needless to say, it was amazing. This is what I came to China for - for its rural side, for this way of life. While I contributed little to the group, I was assured that it was ok because I could go first with them to experience "the field", since I would be going back. While my heart is still with Shaxi Township, Jianchuan County, Dali
Prefecture (a village of mainly the Bai minority), I am excited - and I don't even think the full experience of my trip has even hit me yet!!

I don't yet have the 500+ pictures that my comrades on the trip took, but I do happen to have some pictures Ding Zhu took of his home. While we didn't go there, we drove past it and I think that they're too beautiful not to post.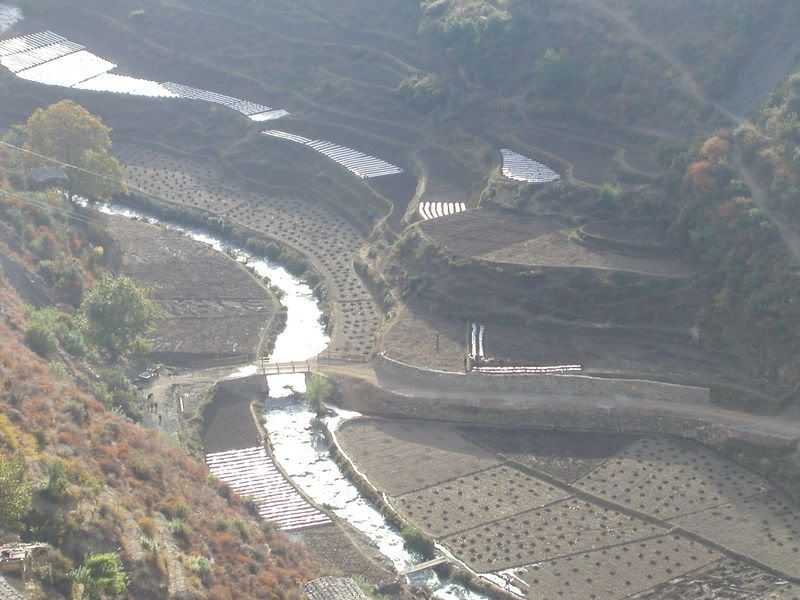 Tibetans here grow mainly rice, corn, barley, wheat, rapeseed.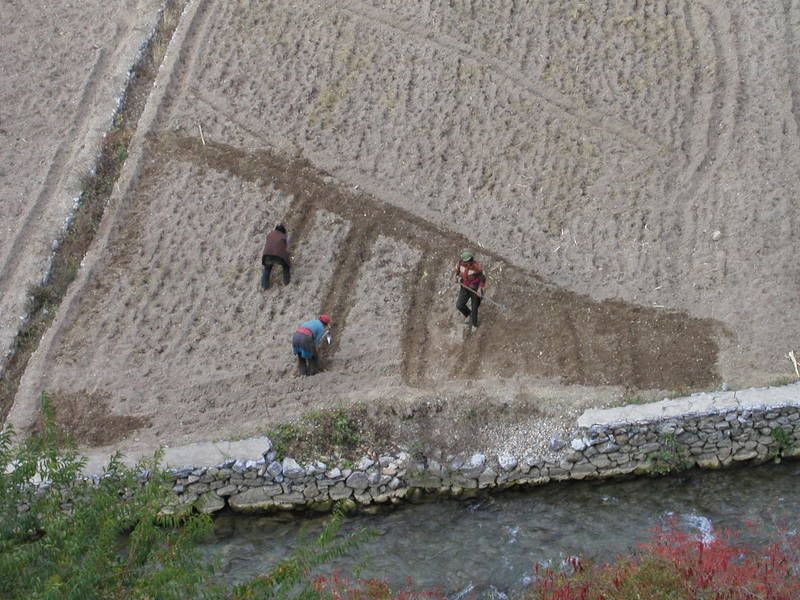 I believe these pictures were taken late summer/fall.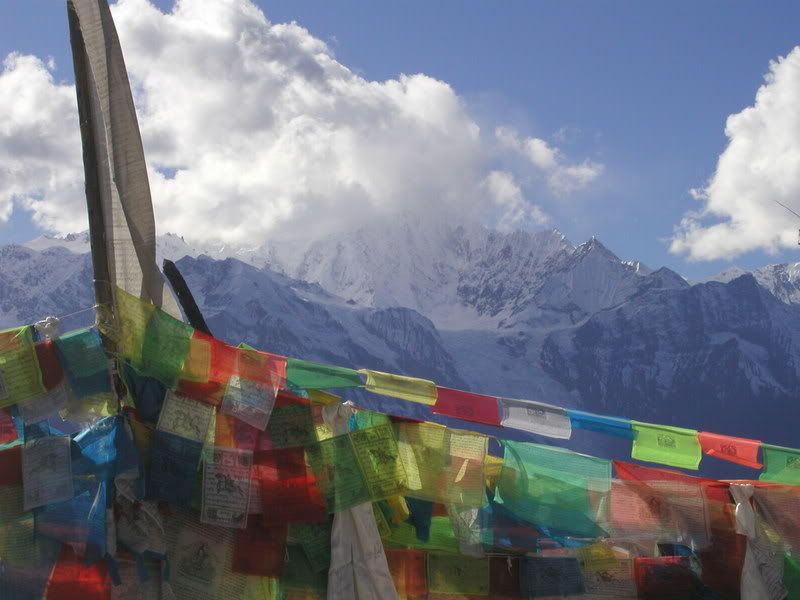 Tibetan prayer flags and Snow Mountain.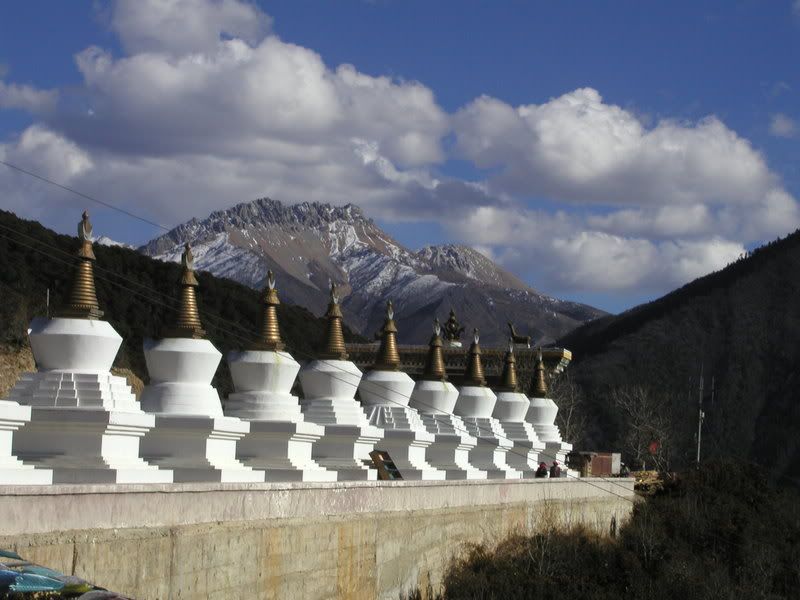 Roughly translated, this is a "visitor-recieving platform," for praying,etc.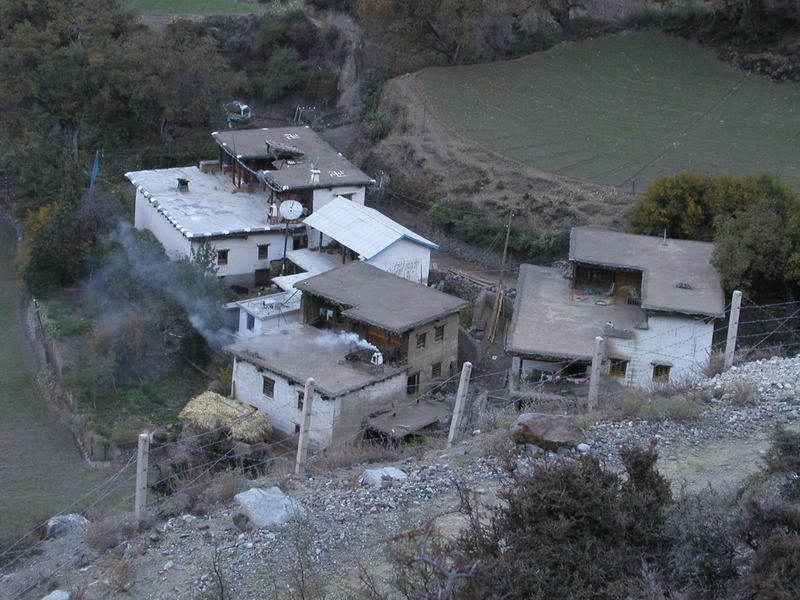 Overlooking some homes in Ding Zhu's village. Not all Tibetan houses are the same, and not all of them use the same materials. Many of them are based on clay, wood, and some bamboo, though, and many of them are rather big. And the insides are similar too, with kitchens built for praying as well.

More will come later! I might also try to put of an MP3 of a Tibetan or Himalayan song... not sure how to do that yet, but I'll try.